Overview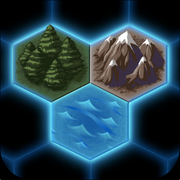 UniWar is a turn-based strategy game where players battle it out on the field with units of different races, capturing bases, and using the terrain to achieve victory. Several modes are available along with many maps to play. Register and play online against other players or bots in free-for-all and team matches. Move up in rank as you gain points for every victory. You can have multiple active games and play when it becomes your turn. You can also play offline matches against the computer, campaigns, and with a single device using pass and play.
Basics
See Also
External Links
Ad blocker interference detected!
Wikia is a free-to-use site that makes money from advertising. We have a modified experience for viewers using ad blockers

Wikia is not accessible if you've made further modifications. Remove the custom ad blocker rule(s) and the page will load as expected.